These reviews are given by the members of S.S.O.L.B.C.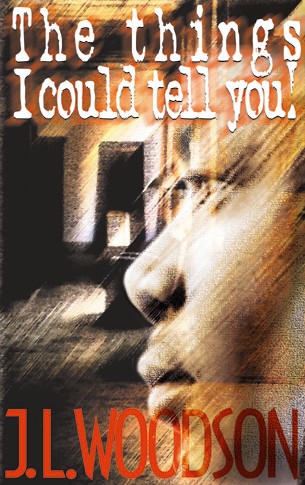 The Things I Could Tell You by J.L. Woodson.

This is J. L. Woodson's debut novel. He is a teenage writer wise beyond his years. He is an excellent writer. The book is very captivating. Once I picked it up, I could not put it down. I began reading it on Thursday and finished on Sunday. The book is about a young man, his sister and mother who lived in an abusive home. Their father was physically and mentally abusive to him and his mother. His younger sister was daddy's little angel and the apple of his eye. She could see no wrong in her father. The father was Mexican and the mother was African American. The children were of mixed heritage.

After years of abuse, the mother shot the husband in self defense. The husband was sent to jail, and the mother and children moved to Memphis and changed their identity. Since I live in Memphis, I like to read books that have a Memphis connection. Some of the references to Memphis were accurate, and other's were fictional. The transition of moving from Chicago to Memphis was somewhat of an adjustment for the family, but after a while they began to like the city.

This is a great book, especially for a first time writer. I can't wait to read J.L. Woodson's next book.

On a scale of 1-5, I give this book a 4.5. (Review given by Collean Payne-correspondent sec.)
Never Forget the Bridge that Crossed You Over by Andrienne Pickett
In her debut novel, Adrienne writes about love, lost, and love again. Her characters come alive inside of your mind and heart. It is the story of three little girls, all named after flowers, who is sold away from their family by a trusted friend. After 38 years, the girls, now adults, are reunited with their two brothers, sister and mother. Even though the author went on and on on a couple of things I am still looking forward to reading more by Adrienne Pickett. On a scale of 1-5, I give this book a 4. I expect nothing but big things from Ms. Pickett in the future.
Review given by Sherita Nunn
What She Left Behind is a suspenseful novel. This book is the final chapter in the Audrey Wilson Mystery Series. The first two books in the series are Taxes, Death & Trouble and Accrual Way to Die. I was not familiar with the series of books, but I plan to read the other two books in this series. This book will keep you on the edge of your seat most of the time. In my opinion, I don't think the book kept me on the edge of my seat for as long as it could have because I was able to figure out who the killer was almost half way through the book. A good whodunit normally keeps you on the edge of your seat until the very end and the killer is usually someone you would have least expected.

On a scale of 1-5, I give this book a 3.
Review given by Collean Payne (9-5-03)
Loving In the Dark by Victoria Warren
This was an excellent read. It kept me on the edge of my seat. As the saying goes, self love is the best love. The main character of the story is Samantha. After a bitter break-up from her married lover, Samantha meets and fall in love with Isaiah. In the begining Isiah is a wonderful husband. But things take a turn for the worst..Isaiah is not all that he seems.. This story deals with some of today's topics like; Aids, domestic violence and infidelity.
On a scale of 1-5, I give this book a 4.
Review given by Sherita Nunn (9-7-03)
Former Rain by Vanessa Miller
In her debut novel, Former Rain, Ms. Miller writes with determination and conviction. This book is very inspirational and thought provoking. The characters were so alive and the author did a good job of making you think she was writing about you. This book will keep you on the edge of your seat wanting more. Plus, it will make you take a good look at yourself. If you aren't a church-goer before you read this book, you will be after you finish. I am looking forward to reading more from Vanessa Miller.
On a scale of 1-5, I give this book a 5.
Review given by Sherita Nunn. (9-8-03)